Health Insurance: A Commitment to Our Community
---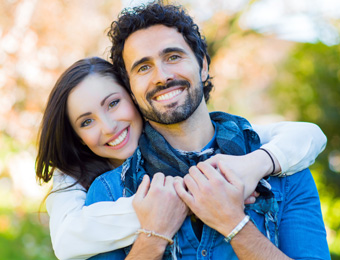 Individual Health Plans From Your Local Insurance Agents
With so many different options, deciding on the right Michigan health insurance can be confusing, especially with the changing laws and the cost of healthcare on the rise. You can't afford to take chances with the health of you and your family members. If an accident or illness strikes, paying high medical costs out of your own pocket can be a financial disaster.
If your employer does not offer an adequate health benefits package, or you are self-employed, unemployed, retired, or a student, we can help you sort through the maze of different insurance options and find the right plan at a price you can afford.
Wolf-Chandler Agency, LLC will help you understand the different types of health insurance choices for you and your family. Although plans differ, they cover most medical, surgical and hospital expenses, and even can cover prescription drugs. Some plans even offer preventive health care, immunizations and dental coverage.
Fee-For-Service (FFS)
Fee-For-Service is a health plan in which the medical professional is paid for the services provided to the patient. Patients are free to choose their doctor and the claims are filed either by the healthcare provider or the patient. Most healthcare plans are some form of managed care. Managed care policies include Health Maintenance Organizations (HMO), Preferred Provider Organizations (PPO), and Point-Of-Service (POS).
HMO
All your healthcare services go through your primary care physician. You will need a referral before seeing specialists or other healthcare professionals. This usually means less paperwork and lower health care costs for everyone.
PPO
This plan offers more flexibility. You do not need a primary care physician and can go to any healthcare professional you choose, although staying inside the network allows for lower out-of-pocket costs.
POS
This plan combines some of the qualities of the HMO and PPO plans and the benefit levels, depending on if you receive your care within the network of providers. This plan is comparable to HMO plans in the sense that you choose your primary care doctors and get referrals to network specialists when needed. POS is similar to PPO plans because you may receive non-network care, but the out-of-pocket costs are greater.
Obtaining the right medical insurance coverage is crucial. If you prefer to have your care coordinated through your primary care doctor, an HMO plan might be the right choice for you. If you would prefer more flexibility with your medical care or see a lot of specialists, you might look into a PPO plan.
Looking for affordable health insurance? Get an instant online quote today!
---
Group Health Insurance
Since the face of healthcare is changing, there are likely a lot of questions when it comes to creating a group health plan for your company. Wolf-Chandler Agency, LLC is here to help guide you through this journey.
Group health insurance is one of the most important and popular employee benefits offered by companies. Employers have a number of plan options, including Preferred Provider Organization (PPO), a Health Maintenance Organization (HMO) and Consumer-Driven Health Plan (CDHP). You'll also want to consider part-time employees or those who don't qualify for the same benefits as full-time employees. At Wolf-Chandler Agency, LLC, we can help you find the plans to accommodate your diverse workforce.
Our Group Health Coverage Options Include:
Health Insurance
Dental Insurance
Vision Coverage
Health Savings Accounts
It's important for you to have an advisor you trust to provide the right information, as well as the insurance company partners to build reliable options at a cost that makes sense for your business.
Wolf-Chandler Agency, LLC has been a trusted agent to many of the businesses and companies in Farmington Hills and throughout the state of Michigan. Give us a call or take advantage of our secure quote request form and allow us to earn your trust, too.
---

We want you to have a positive overall experience with Wolf-Chandler Agency, LLC. Our one-on-one service approach is our #1 goal for all our insurance clients. Give us a call at (248) 952-9500 or contact us through our easy-to-use form and we'll be happy to answer any of your insurance questions.